Gain Cyber Immunity With Our One-Stop Security Solutions
24/7 cybersecurity services that maximize your resource efficiency and decrease response time
A customized security approach that fits your company's operations and technology
The List of Our Cybersecurity Solutions
Cybersecurity Monitoring Services
Instant cyber threats and data breach detection
We continuously monitor your organization's IT infrastructure to detect and resolve cyberattacks in their infancy. As a result, all threats are contained before they can cause intense damage or disruption in the infrastructure with our managed security services and incident response    Our cybersecurity monitoring is a 24/7 service, so no malicious malware can worm its way into your confidential network.
Incident Management and Cyber Defense Services
Critical incident identification, analysis, and system restoration
Our cyber defense team discovers potential incidents and thoroughly analyzes them for immediate resolution. Therefore, your business operations undergo minimum impact. We also provide post-incident support and backup and disaster recovery to maintain your performance quality and restore data.
Security Asset Management Services
Accurate IT resource inventory and upgrade
Our security asset management service continuously monitors your internal and external IT assets. We discover, classify, remediate, and improve your network cybersecurity before an attacker can find a loophole and launch an attack. Moreover, we use the same actionable intelligence the attackers use to strengthen your security system.
Vulnerability & Compliance Management Services
Vulnerability scanning test and vulnerability identification on multiple networks and systems
We regularly analyze and monitor your network structures through compliance management technologies to locate weaknesses, security vulnerabilities, and misconfigurations. We also ensure that every department follows the laws and regulations to minimize risk exposure.
Managed Application Security Services
Application functionality assessment and testing
We manage your application security risks by running various scans. Then, we test and develop security features within your systems to prevent future vulnerabilities and protect against threats, including gaining unauthorized access and applying unapproved system modifications. In addition, we become a part of your software development to ensure all development practices are in-line with your company's standards.
Managed Identity Security Services
Identities and credentials management and rotation
Our identity management services help you control the users' access to several applications and ensure the server remains secure at all times. This is how we protect your business's sensitive data and safeguard it against cyberattacks. Moreover, we formulate security governance frameworks to clearly define cybersecurity policies and metrics for the CISO dashboard
Managed Threat Detection and Response Services
Immediate threat hunting and protective response
We use cybersecurity tools that scan your systems for threatening activities and data. The tools are competent for detecting malware that eludes standard organizational security controls. After detection, we launch a protective response to eliminate and shut down the threat permanently.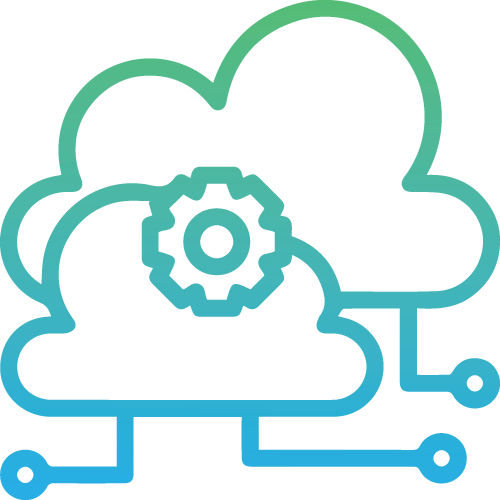 Managed Cloud Security Services
Cloud security monitoring, reporting, and technical support
Our cloud security services offer security configuration and automation 24/7. The services are continuously in effect to quickly identify and subdue a cyberattack. As a result, you have to deal with little to no downtime and zero money, and data loss.
Network Penetration Test Services
Network security checkup through ethical penetration testing
We have licensed penetration testers on our team that use ethical hacking techniques to identify security weaknesses and vulnerabilities in your network and systems. Using penetration testing services, we learn whether your system is susceptible to cyberattacks or not. Then we strengthen the security of your network to provide ultimate protection against all threats.
Looking for vulnerability assessment services for your company? Contact us, and our security experts will help you identify security loopholes in your IT infrastructure.
See CXI Solutions optimize your cyberspace
Connect with our team to secure your technical life with our four-pronged protection process